BACK TO BLOG SCENE
it was like 4 months since i had my last entry here. i really had tons of works to do plus i have summer classes. it's really hard to find time to blog.

before having my summer classes, my sisters and i went to punta fuego and the place is a paradise. it's like heaven for the beach person. yeah... pictures are to follow..

anyway, i just finished my summer classes and luckily, i passed. iba pala ang feeling kapag nagsusummer classes ka. nakakaba. you know? like i spent too much money for that summer classes and if you fail, you are gonna repeat it again. parang kapag bumagsak ka, you'd feel like, "sayang! sana di na lang ako nagsummerclasses!" good thing i've passed. haha.

anyway, i'm here in singapore with my aunt. we visited my cousin who is living here. i got here last monday and im off to manila again on friday, the 20th of the month. i cant wait to be back home. i miss my family and friends. but im not saying that i dont like it here, in fact i like it here, but it's better if you have your family and friends around.. you'll never get bored:)

im gonna blog again.. when i have nothing to do.. i miss everyone!
Saturday, February 05, 2005
FONTANA ROCKED MY WORLD!
i really had fun when we were in fontana! it was such a nice experience being there, especially if you're with friends.. you guys will really enjoy i swear. actually, our next plan is to go to boracay on summer. im so excited i cant even wait! here goes some of the pictures.. the files are very big. just click
here
to see the other photos :)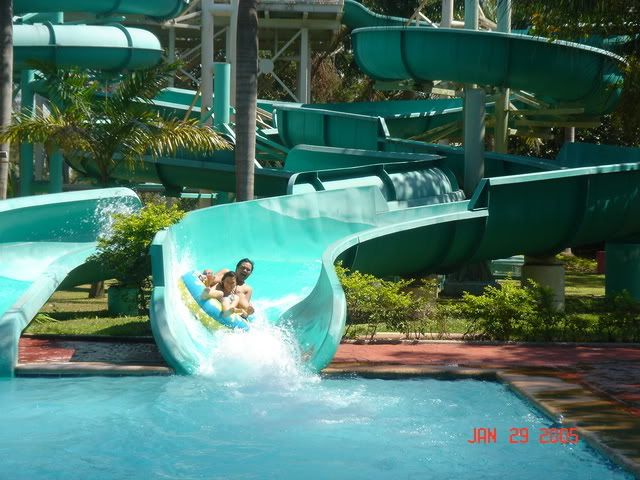 having fun at the slides with diane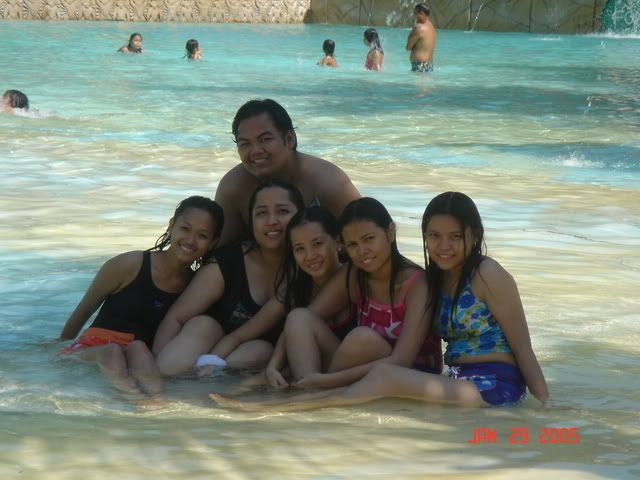 fun in the sun :)
Thursday, January 27, 2005
OKAY OKAY...
i said on my previous blog, im gonna be bloggin about new year.. but its super late! you might not be iterested na! haha ill be postin pics na lang..
me and my sisters getting ready, reddish and DRUNK for the new year! haha
anyway, im currently having my midterm exams until tomorrow, and damn! the accounting exam freaked my ass out! imagine, before we can answer the first 50% of the exam, we have to do first the worksheet which is the other 50%. my brain really got tired.
but of course, in every hardships, there is a reward! and i will be gonna ne getting my prize through fontana! im going to fontana this sunday for the reason that it is arlyn's (one of my college best buds) birthday! enjoy..enjoy..enjoy...
see my pics! time to show off! haha...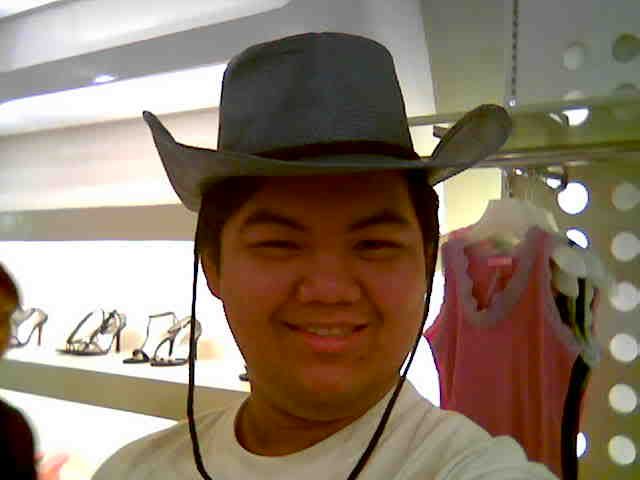 playing at people are people in g4..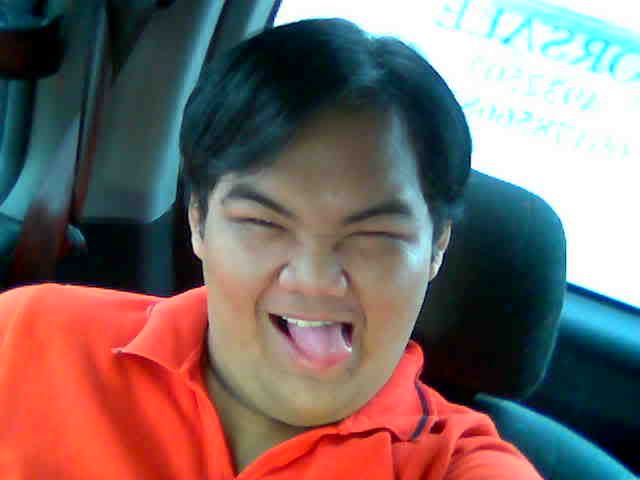 about to got to dampa for a dinner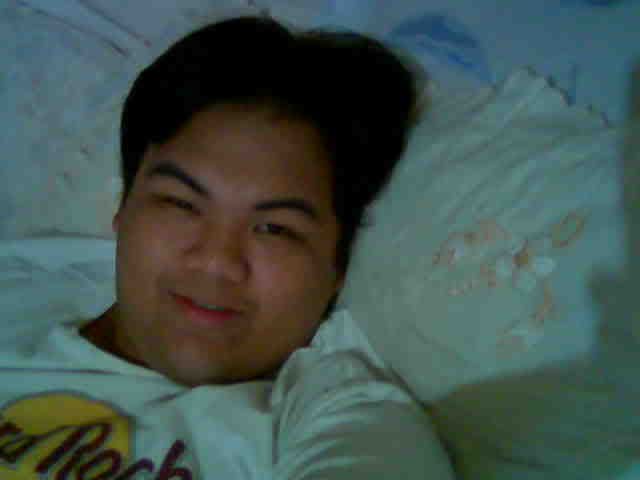 just having fun with my camera
Wednesday, January 05, 2005
NEW YEAR, NEW LAYOUT
uh huh--- at long last, i finally learn to redesign my blog all by my own.. yup you've read it right! i didn't ask any help from someone, especially to
vea
! haha. i really had a hard time fixing my chatterbox, though. and i mean really hard!!
anyway, i just bought a new phone! haha.. it's really my dreamphone eversince. a gift for myself. a nokia 7200. i really love my phone now, besides it's sleek and stylish design, it's also lightweight! :)
i just heard that paris hilton and nick carter have a sex video. my friend just told me that so don't blame me if it aint true. it doesn't matter anyway cause everybody's doing it. haha! besides, i still like her!
on my next blog, ill be posting what happened last jan.31! that's new year! watch out!
Thursday, December 23, 2004
BEST FRIENDS!
these are the pictures of my best friends. i miss them, kahit magkakasama lang kami last night..
picture last night.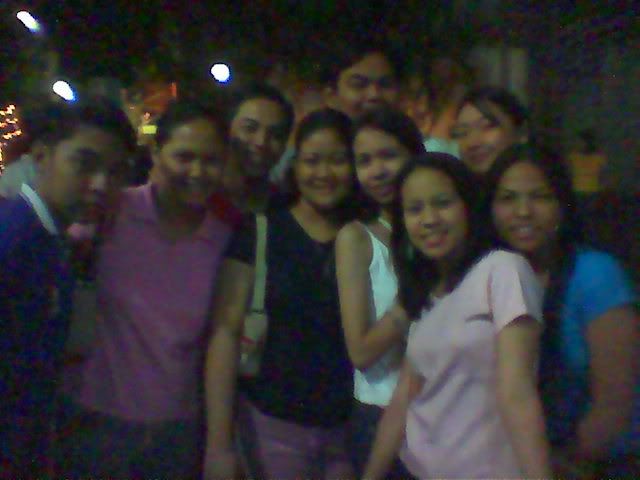 our other pictures.. (long long time ago.. )
taken during our senior year christmas party..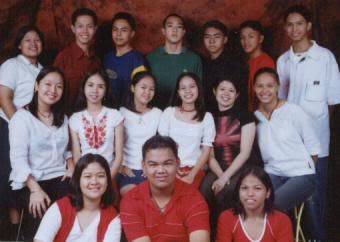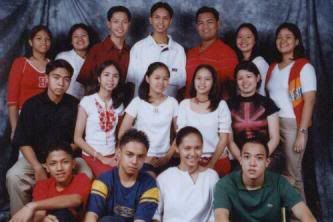 i miss you guys :) i had a wonderful time last night :)
Thursday, December 16, 2004
CANT THINK OF ANY TITLE :)
these are my closest cousins.. it's me, tata and peekels... i love them... actually, i treat them as my sisters and my best friends as well... :)
anyway, christmas is really nearing, pero i can't feel it's spirit yet.. maybe because of life's difficulties..it's just so sad na ang laki na ng pagbabago unlike before, november pa lang, most of the people are rushing na to the malls for christmas shopping, pero now, 8 days to go na lang christmas na, konti pa lang din ang namimili.buti na lang ako, i got to shop na for my gifts to my relatives and inaanaks.. hehehe (although kulang pa din.. )
just got my yearbook pala this morning. went early to NS to get it but i didn't stay long cause i have exams pa. i saw belle, junie, siahara, christer, ray an, arianne, gigi(and her boyfriend),
vea
and jason.. it's nice to see them again. i missed them actually!
so there... gotta bounce!